Support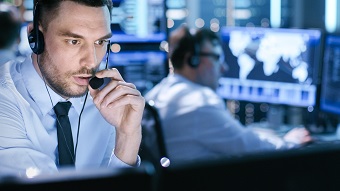 BulgariaSat-1 is the first of its kind investment of such financial scale and strategic importance of a Bulgarian company and an evidence for the potential of Bulgaria's high-tech industry. We demonstrate on a worldwide scale that Bulgaria stands the chance to focus and gains positioning in the development of new aspects of the space industry. I would like to congratulate the entire team of Bulgarian engineers working hard at all stages of the project. Good luck!
Rumen Radev, President of the Republic of Bulgaria
Technical Support
Bulgaria Sat technical support team monitors and controls BulgariaSat-1 and all systems 24/7 to ensure quality support for all our customers and partners and to guarantee best reception and uninterrupted transmission of the services.
Bulgaria Sat Operations Center constantly monitors and controls BulgariaSat-1 ensuring full scale support and best response times and level of support.
Our Network Operations Center (NOC) is operational 24/7 for all our clients accessing the space segment.
Teleports
Operating the most advanced BulgariaSat-1 satellite, the company provides innovative broadcast and broadband services with wide coverage and cross region connectivity. BulgariaSat-1 launched on June 23, 2017 expands the company's reach and reinforces its position as a technology leader and most innovative satellite operator in Eastern Europe
Teleport services are rendereded through the company's own Teleports from two locations in Bulgaria. Bulgaria Sat has all the permits from the regulator (CRC) to provide this service. The Teleports, which serve also as the satellite control stations, are Bulgaria Sat owned and operated, first-ever modern facilities in Bulgaria, built according to all requirements for such activity – clear from interference, low rain area, redundance and monitoring of all systems, very high Tx power to guarantee the availability of the services.